Regular price
Sale price
£6.50 GBP
Unit price
per
Sale
Sold out
Cheer up your head/hair and the planet with our beautiful, natural shampoo bars!
Free from Sulphates ~ Plastic free packaging ~ No Transition Phase ~ No artifical Fragrances ~ Biodegradable ~ Handmade ~ Vegan
Enriched with beautiful Oils including Organic unrefined Cocoa Butter, Coconut Oil & other hair loving oils.
Kaolin Clay is a gorgeously mild clay that helps clean the scalp without drying and calms inflammation and promotes circulation of the scalp. It also helps moisturise dry, brittle hair and removes dirt and impurities from the hair follicles.
The combination of extremely mild, plant derived surfactants give off a beautiful thick, rich and creamy lather and they also perform well in hard water areas.
All of our Shampoo Bars are safe to use on coloured hair. In fact we and our customers have found that they help maintain vibrant colour for longer.

Shampoo Bar Selection:
Normal to Oily Hair: with Coconut Oil and Rosemary & Geranium Essential Oils - Coconut Oil is popular for it's hair strengthening & moisturising hair properties while Rosemary and Geranium have antifungal and decongesting qualities and they regulate excess oil and buildup.

Normal Hair: with Jojoba Oil and Lavender & Lime Essential Oils - Jojoba Oil is known to strengthen hair and promote hair growth and thickness. It also helps reduce excessive sebum production.
Normal to Dry Hair & Itchy Scalp: with Olive Oil and Lemongrass & Tea Tree Essential Oils - Olive Oil is known to be beneficial for itchy scalp and dandruff. It also helps retain moisture and strengthens hair shaft.
Normal to Dry Hair: with Argan Oil and Ylang Ylang & Grapefruit Essential Oils - Argan Oil is known to be beneficial for protecting your hair from everyday damage.It reduces breakage, frizz and split ends for thicker, fuller hair.
How to use: Wet hair & bar. Rub your bar directly on your scalp or in your hands first. Work in that lovely lather from roots to ends (basically like a normal shampoo!) and rinse. Let the bar dry between uses. We recommend storing it on one of our Loofah Bar Rests or a soap dish/saver to increase its' lifespan.
Handmade! - Each shampoo bar is handmade and can have little imperfections in shape to prove it :-)
Content: min. 60g net wt.
Big Bars 50% more: 90g net wt.
Share
View full details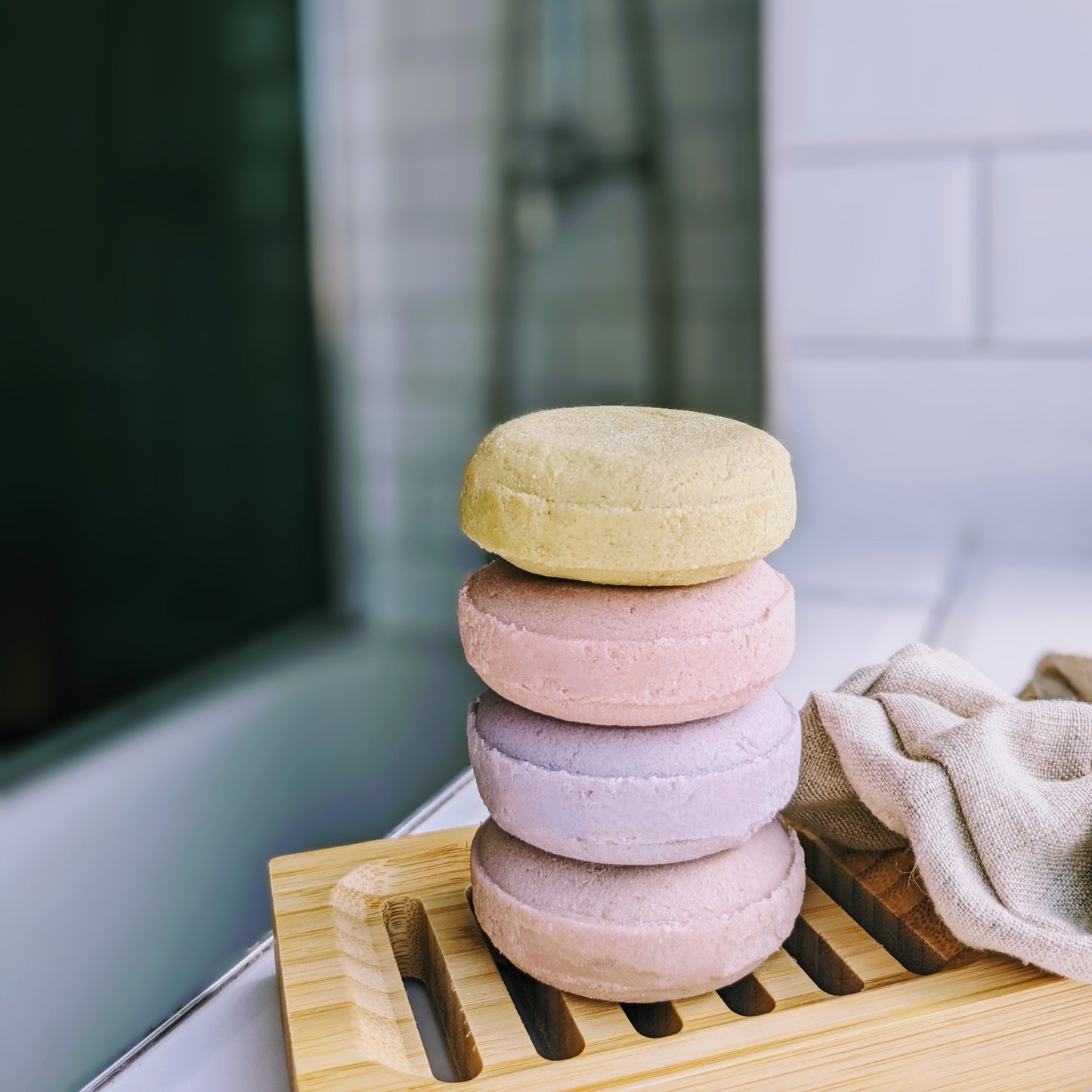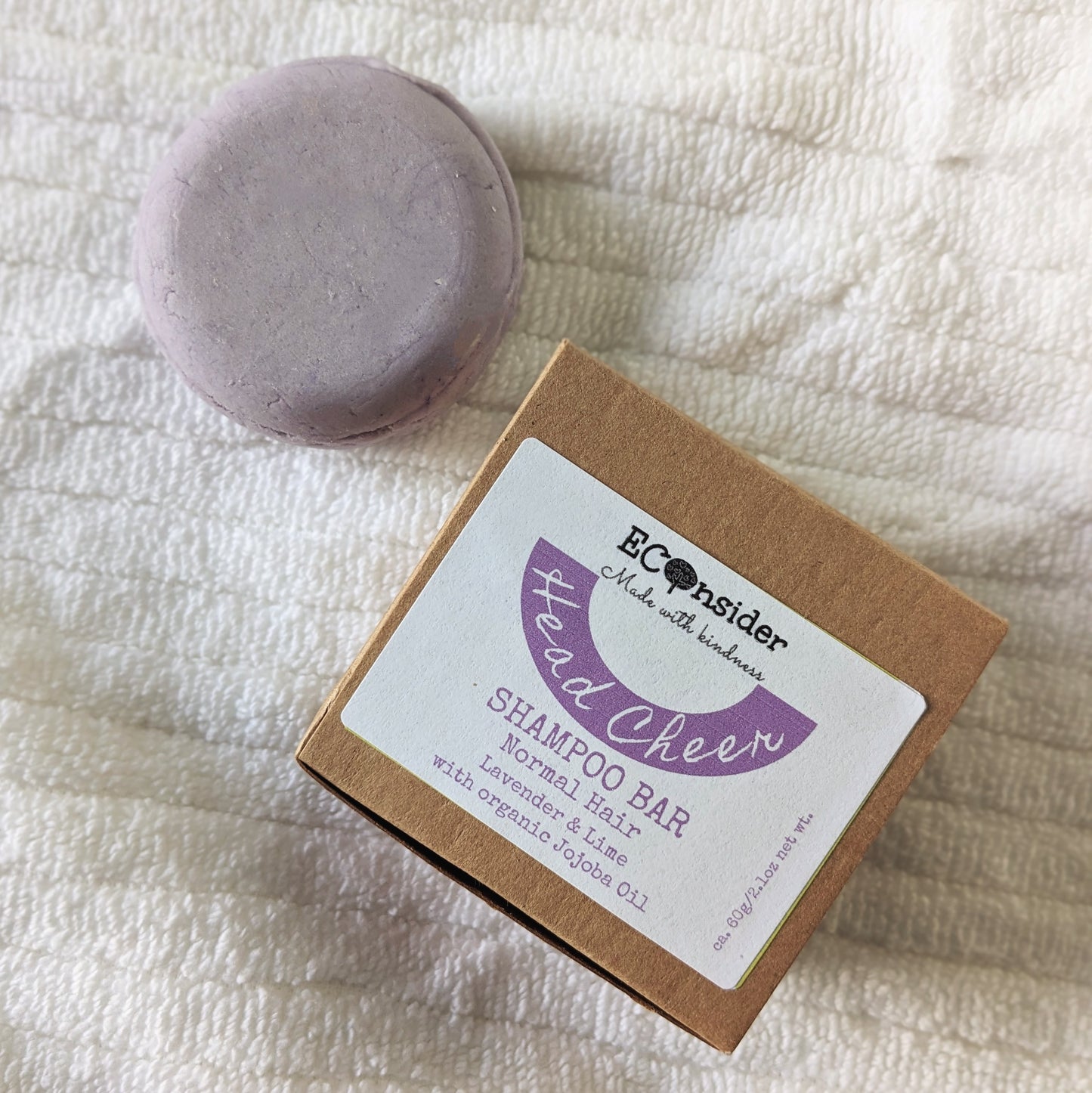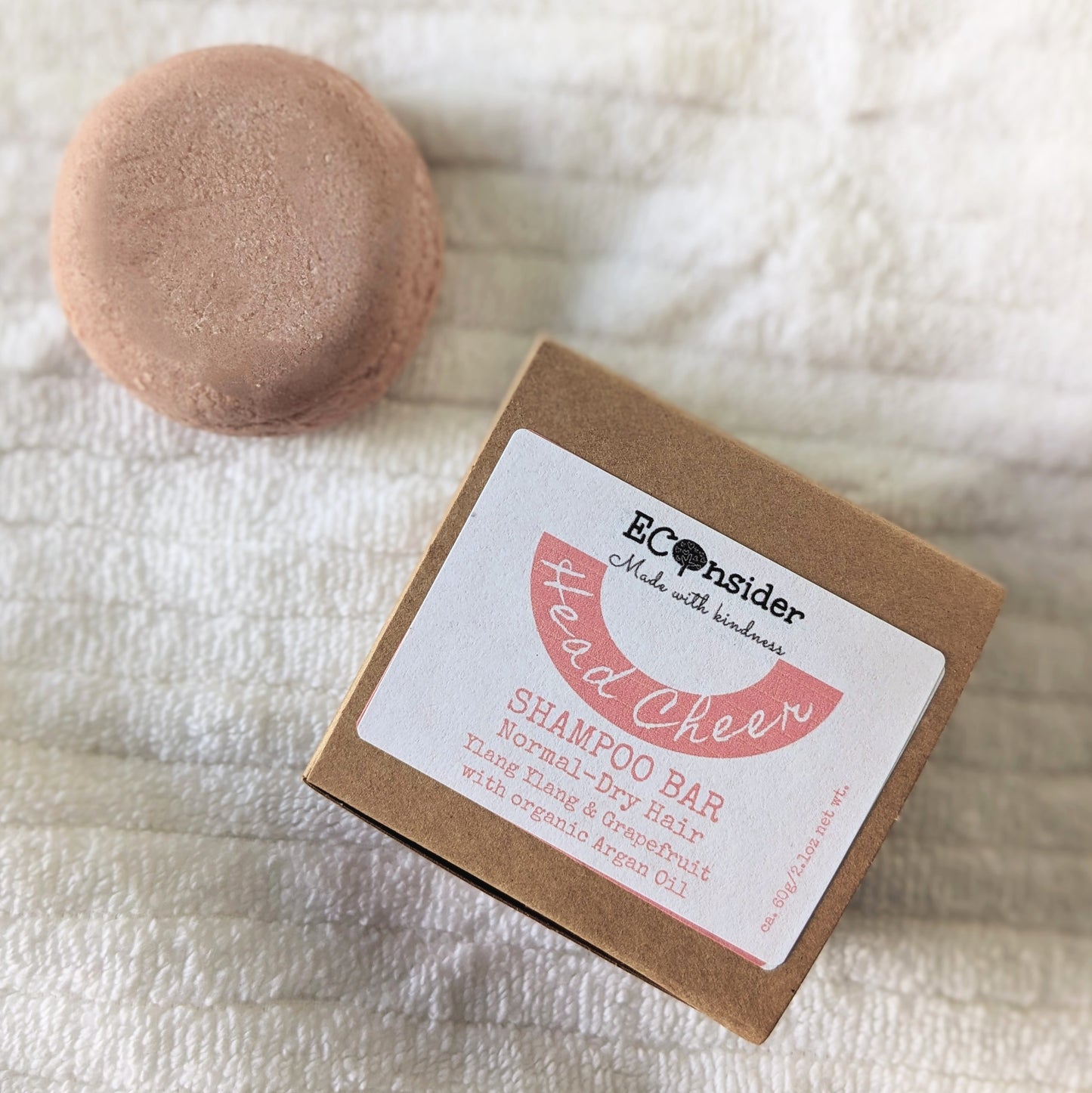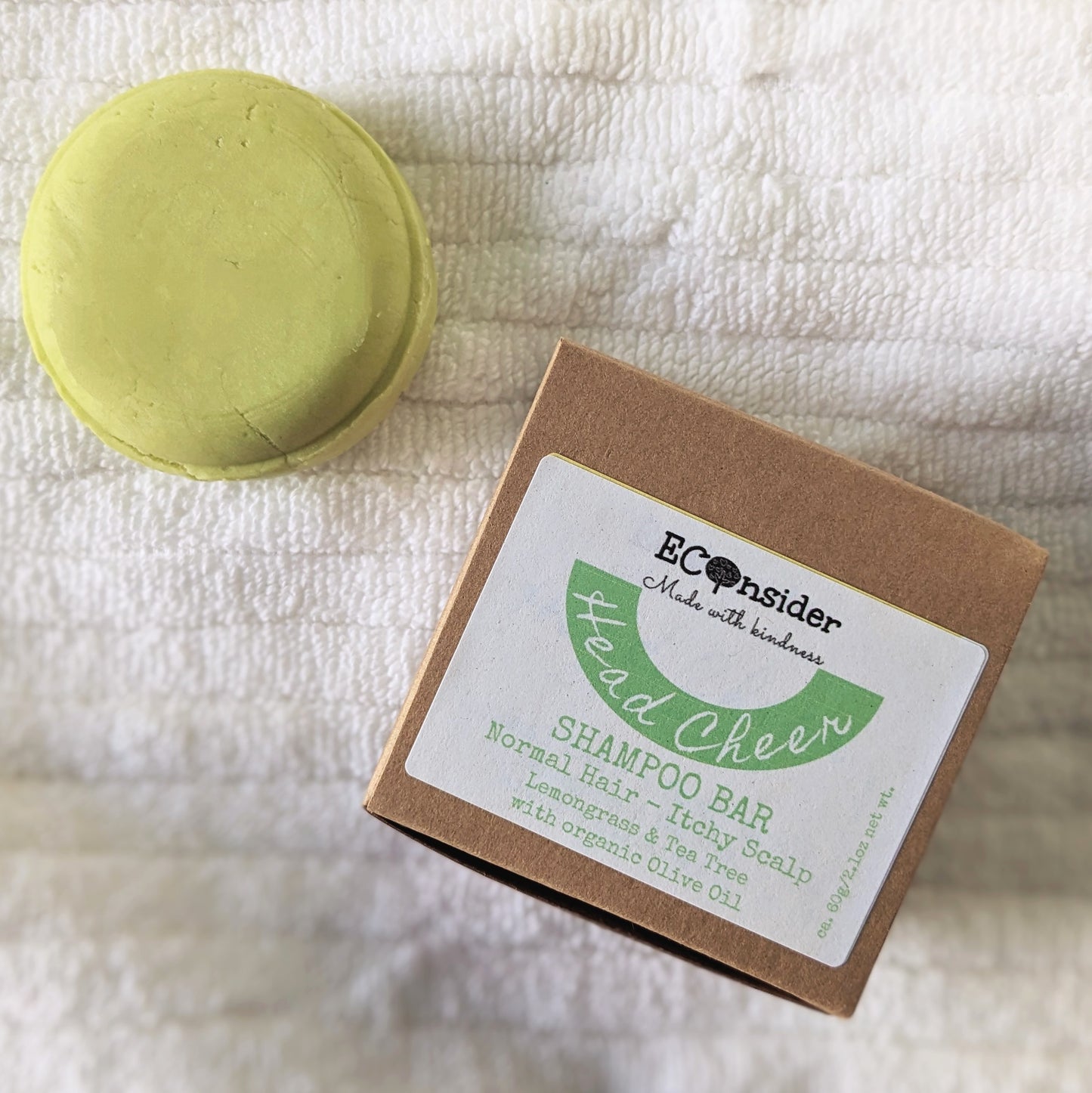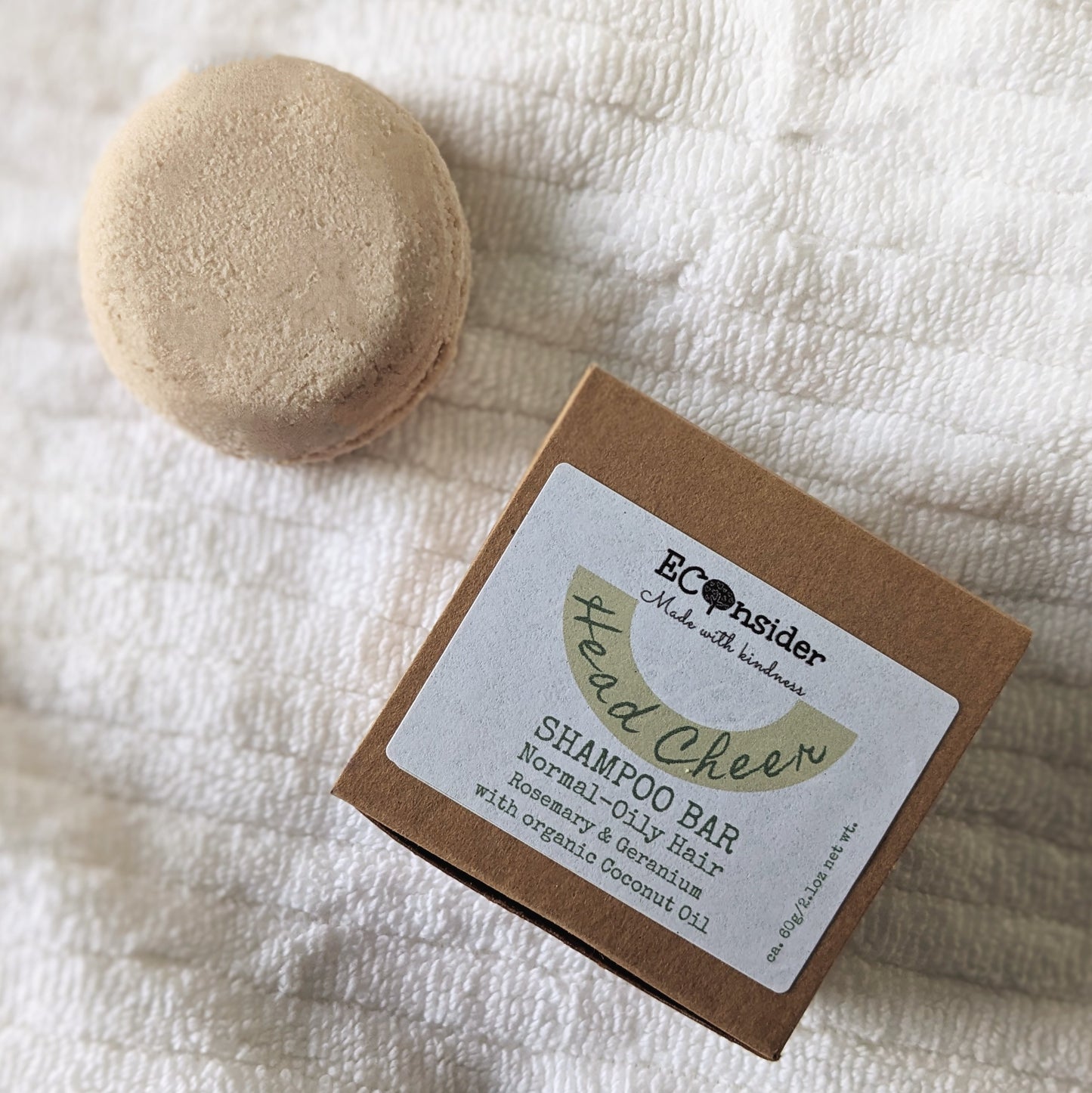 Love these bars. Good lather even in hard water, and they smell great. Leaves hair feeling really clean. No plastic waste either. Will never go back to bottled shampoo.
Nice smell, good lather, hair feels clean but not stripped of its natural oils. Feels like it will last a long time too.
I recently tried the rosemary and geranium - it lathers really well and makes my hair smell amazing!
Gorgeous fragrance, beautifully clean hair!