Regular price
Sale price
£5.50 GBP
Unit price
per
Sale
Sold out
---
---
My Lotion Bars are full of healthy, skin loving, organic ingredients. For a great family allrounder check out our Pure range. Formulated so it effortlessly glides over your skin. Great after a hot shower.
Use this as a solid body lotion, a massage bar, a hand/foot cream or even a night face treatment (Pure (unscented) Bar only) or to take care of any other skin areas than need extra tlc e.g. elbows. The possibilities are endless. How are you going to use your lotion bar?
These are great for travelling. Store it in a suitable container to keep it fresh and dust-free. If you haven't got one I do offer my Zero Hero Tin (sold separately) to store your bar (or other goodies). NEW: personalise your tin - just send me a message!
Key Ingredients: Organic Cocoa Butter, Organic Shea Butter, Organic Coconut Oil, , Sustainable Beeswax (from local bees) & Natural Vitamin E
Lotion Bar Pure - A great all rounder for the whole family. No essential oils but the cacao butter has a lovely chocolaty scent.
Lotion Bar Uplifting (with a blend of Grapefruit & Ylang Ylang essential oils) - This has a slight citrus scent (some customers have detected a hint of chocolate orange). Ylang Ylang and Grapefruit are popular for their antibacterial and skin regenarating properties as well as balancing skin sebum, which make this bar great for oily skin types.
Lotion Bar Calm Koala (with a blend of Eucalyptus & Rosemary essential oils) - This bar was developed with those sporty folks amongst you in mind and those looking for a massage bar for their tired muscles and joints.
Lotion Bar Hot Shot (with Coffee Beans, Cinnamon Leaf & Benzoin essential oils)- Coffee doesn't just wake your mind it also promotes healthy skin. Studies suggest that substances in coffee can boost collagen levels and reduce premature ageing of cells. It can also help with cellulite and other skin conditions. Cinnamon Essential Oil may help calm dry skin and enhance circulation and Benzoin Oil can help soothe cracked and dry skin.
Content
Small Bar: ca.40g
Big Bar: ca. 65g
Share
View full details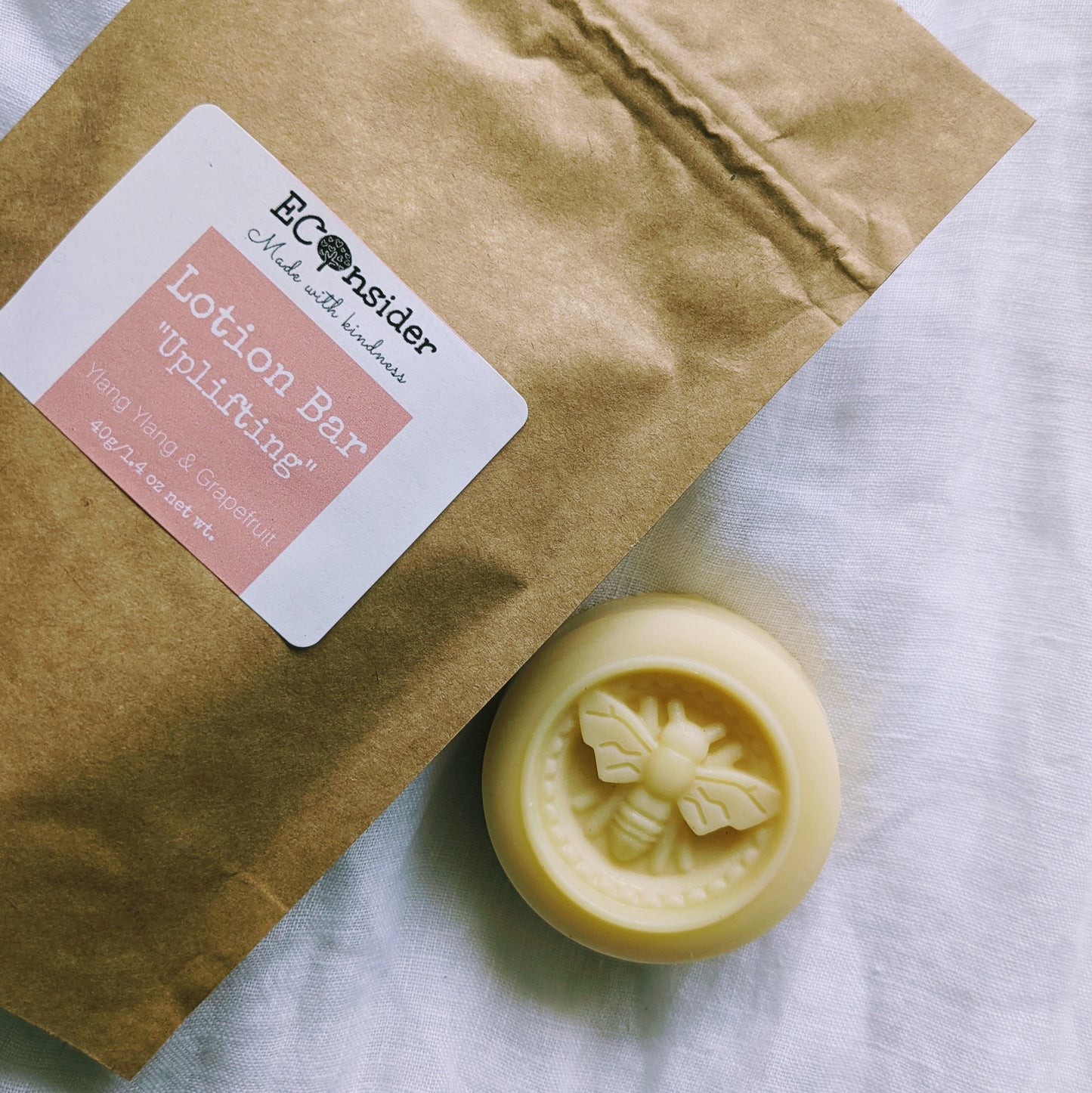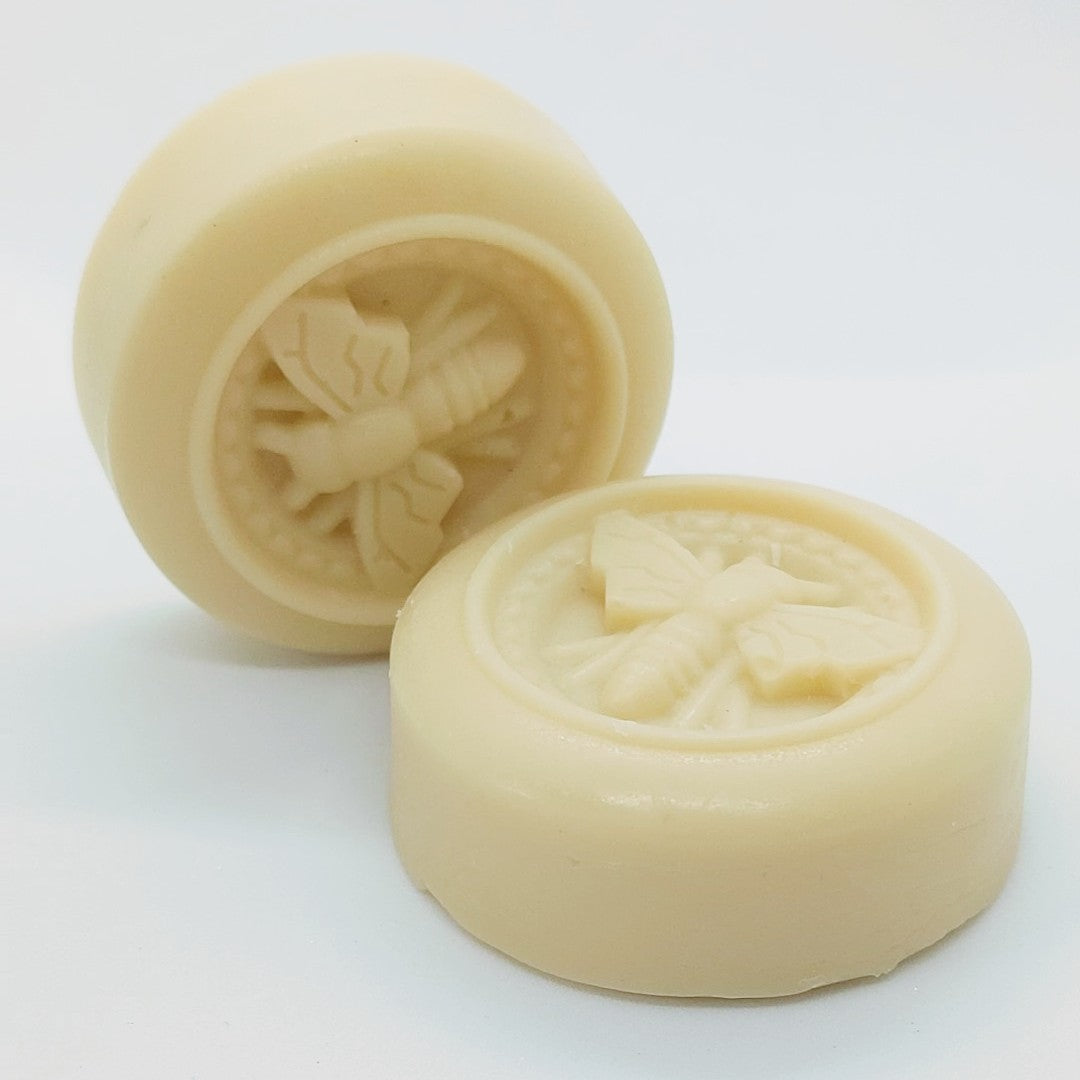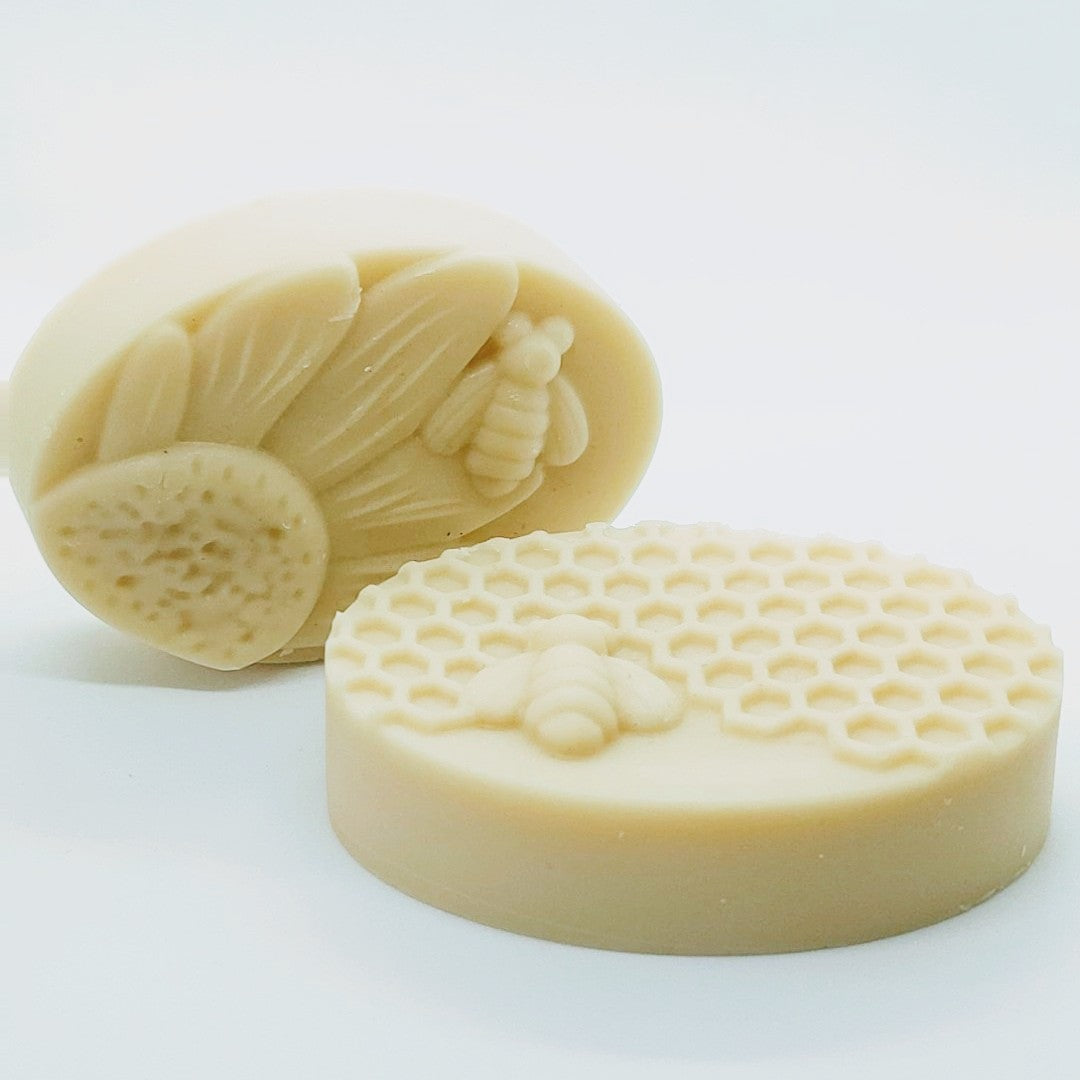 What a great idea these are - works great for massage and moisturising, and warms really quickly in the hand.
Thank you for your feedback! I'm happy to hear you are enjoying the Lotion Bar